Sonora Looking To Form Homeless Task Force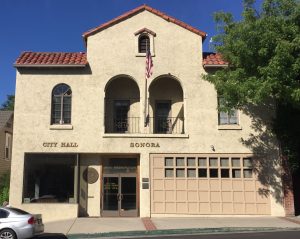 Sonora City Hall

View Photos
Sonora, CA — The Sonora City Council will discuss the possibility of creating a "Homeless Task Force" at its meeting on Monday.
The group would look at a variety issues, and come back with recommendations, in regards to challenges that are arising due to an increased homeless population. In addition, the city will vote on appointing a new member, Dale Baxter, to its marijuana working group, looking at rules and regulations regarding medical and commercial cannabis.
In addition, the city will vote on executing annual contracts, annuitant agreements, with members of the police department, Dennis Townsend, Gordon Winningham and Glenn Roberts.
The meeting begins at 5pm, Monday, at Sonora City Hall.