Sonora Area Foundation's Local Partnerships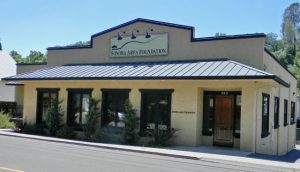 Sonora Area Foundation Office

View Photos
Sonora, CA — Sonora Area Foundation Executive Director, Darrell Slocum, notes the importance of several local business partnerships and how they are giving to the community through the foundation.
Black Oak Casino Resort, Sonora attorney Jim Gianelli and Sonora technology firm Front Porch are among the Tuolumne County businesses that have chosen to partner with the Sonora Area Foundation for their charitable giving. Slocum says, "Creating giving partnerships with area businesses has been a focus of our recent work at Sonora Area Foundation." Slocum emphasizes the benefits are that the Foundation handles all the administrative elements – fund distribution, completion of IRS reporting requirements and acknowledgment.
Read all about what the local businesses have to say about their role as a partner in Slocum's newest blog here.