Affordable Care Act Insurance Premiums To Rise In State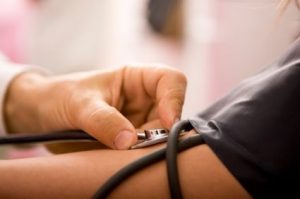 Health- blood pressure

View Photos
Sacramento, CA — Monthly premiums for California health insurance plans sold under President Obama's Affordable Care Act (ACA) will rise next year but the increase is actually down slightly from the previous year.
Nearly 10 percent of individuals enrolled through Covered California will have to look for a new plan, as Anthem Blue Cross will end coverage in much of the state except for Santa Clara County, parts of Northern California and the Central Valley.
Covered California officials note that the average premium will increase by 12.5 percent, slightly lower than last year, when premiums rose by more than 13 percent. Officials add that the lowest-priced plans could see that number drop by another 3 percent.
Tuesday's pricing announcement comes during a moment of uncertainty in the U.S. health care system as President Donald Trump's administration has threatened to end payments to insurance companies aimed at lowering out-of-pocket costs. Covered California Officials say premiums will rise even more for some consumers if those subsidies end.