California To Accelerate Zero-Emission Truck Sales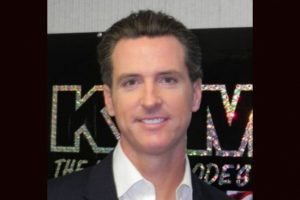 Gavin Newsom

View Photo
Sacramento, CA– Governor Gavin Newsom has issued a statement in response to the U.S. Environmental Protection Agency's decision to grant a waiver formally approving California's standards to reduce heavy-duty truck emissions. Under the new regulations, truck manufacturers will be required to increase sales of zero-emission vehicles, setting increasing ZEV manufacturing standards starting from 2024 through 2035. Other states are also choosing to adopt these standards, which together with California represent 22% of the national truck market.
The Governor's office suggests that the new measures have the potential to protect millions of Californians from the harmful pollution caused by diesel trucks in communities around the state. The statement emphasizes that California is leading the charge to get dirty trucks and buses off the streets, with other states and countries looking to follow their lead.
The U.S. EPA has approved two Clean Air Act waivers for California's heavy-duty truck regulations, including the Advanced Clean Trucks (ACT) rule. The ACT rule requires truck manufacturers to increase new truck sales to 55% (Class 2b-3), 75% (Class 4-8), and 40% of semi-tractor sales to be zero-emissions by 2035. Eight states have moved to adopt or are working to adopt ACT and follow California's lead, while a 27-country coalition California is part of is working towards 100% ZEV new truck sales by 2040.
Governor Newsom's 2020 Zero-Emission Vehicle Executive Order requires 100% heavy-duty vehicles in California wherever feasible by 2045. The California Air Resources Board (CARB) approved one of the world's first regulations last year requiring 100% of new car sales in California to be zero-emission vehicles (ZEVs) by 2035, and nearly 19% of cars sold in the state in 2022 were ZEVs, thanks to billions in new incentives and rebates for consumers.
As part of the California Climate Commitment, the Governor and the legislature have dedicated over $5 billion to the transition to cleaner trucks and buses.