Family Fight Ended In Arrest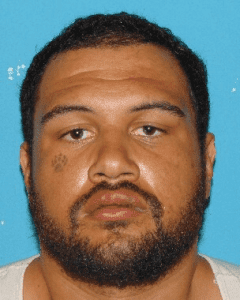 Nicholas Goodwin

View Photos
Sonora, CA — A Sonora man was taken into custody after punching the driver's window out of a vehicle while his stepfather was behind the wheel.
The Tuolumne County Sheriff's Department was alerted to the altercation after being called to a disturbance at a home on Fair Oaks Court Sunday afternoon in Sonora.  Sheriff's officials report this was the fourth call throughout the day regarding 22-year-old Nicholas Goodwin. He had allegedly confronted his stepfather and challenged him to a fight. While continuing to yell at his stepfather, Goodwin punched the car window.  To avoid a brawl, the stepfather reportedly took off and called sheriff officials.
A deputy found Goodwin at his home and since he was already on Parole, placed him under arrest. Sheriff's officials did not have any information related to the circumstances of his parole. A search of his person found a driver's license and two credit cards in his pocket that did not belong to him. Goodwin was arrested for possession of stolen property, disturbing the peace by trying to provoke a violent reaction and violation of Parole.
The owner of the credit cards was contacted and they were returned to her.