Stolen Vehicle Turns Up Abandoned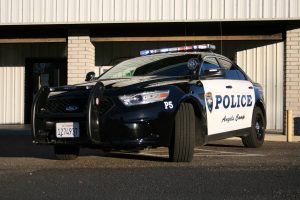 Angels Camp Police Department

View Photos
Angels Camp, CA — A surprise for a thief after engine trouble forced the crook to dump the car nearby, according to Angels Camp Police.
A 2004 Toyota 4Runner was taken from the 600 block of South Main Street on Sunday after 8:30 p.m.  It was reported missing, along with a set of golf clubs, to police the next morning around 11:20 a.m. A little more than an hour later and not far from where the SUV was taken, officers found the vehicle abandoned on the shoulder of Highway 4 between Highway 49 and Foundry Lane, apparently due to mechanical issues. However, the $1,500.00 set of left-handed Callaway golf clubs and keys to the SUV were taken from the SUV.
Anyone with information related to this incident is encouraged to contact the police department at 209-736-2567.