Sonora Burglary Suspects Caught In Oakdale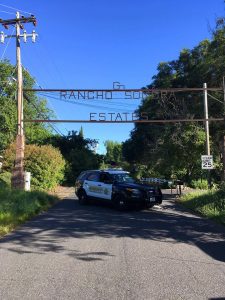 Burglary Investigation On Eureka Drive

View Photos
Sonora, CA — There was a residential burglary on Eureka Drive in Sonora in which thieves got away with over $30,000 in belongings, including a car.
The Tuolumne County Sheriff's Office shared the information with regional law enforcement agencies. Within only a few hours, the vehicle was located in Oakdale, and two suspects were arrested. 28-year-old Jeremy Rios of Oakdale and 36-year-old Jamie Wood of Sonora were booked into Stanislaus County Jail on charges related to the incident.
To prevent burglaries, the sheriff's office reminds residents to call and report any suspicious circumstances in neighborhoods. It is also a good practice to document serial numbers associated with prized possessions.