A Chance To Get Rid Of Hazardous Household Waste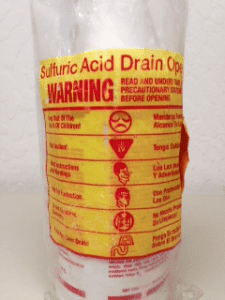 Hazardous Household Waste

View Photos
Tuolumne County, CA — If paint, motor oil, and insect spray cans are piling up – now is the time to dispose of them as Tuolumne County will take them off your hands.
Officials with the county's solid waste division stress that the public must call 800-811-2435 and make an appointment in order to drop off items. Then the caller will be given a time and location. The Sonora 2017 Household Hazardous Waste Collection Day is Saturday and runs until 1 p.m. There will be another disposal day on Saturday, August 19 in the Groveland area, which an appointment will be needed calling the same number.
Hazardous waste restrictions include no containers larger than five gallons and toxic items are limited to 15 gallons or 125 pounds.
The county provided these rules for disposal of the waste:
Keep waste in original container
Do not mix material
Prevent leakage or spills by placing container in a tub or box and surround it with paper or kitty litter
Transport wastes in trunk or secured truck bed. For a list of the items accepted and prohibited click here.