Bringing And Keeping Doctors In Rural California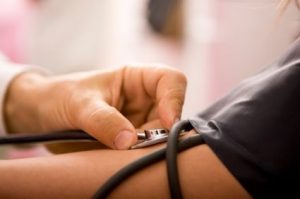 Health- blood pressure

View Photos
Sacramento, CA – A new bill that would alleviate health disparities in rural areas advances to the State Senate.
AB 893 passed the California State Assembly Thursday. It is authored by Assemblymember Eduardo Garcia's (D-Coachella), who emphasized, "Half of all California residents live in a community without adequate access to healthcare services. These are unacceptable statistics; we must do more to alleviate health disparities in our rural and medically under-served communities."
A dire primary care shortage exists in six out of nine California regions. The bill would authorize The Office of Statewide Health Planning and Development to collect data from local public health agencies, physician groups, and professional and educational associations, according to Garcia. In turn that information will be used to determine the number of graduate medical education slots necessary to meet the needs of medically under-served areas.
The California Medical Association and the Association of California Healthcare Districts support this bill.