Retirement, Promotions For Jamestown School District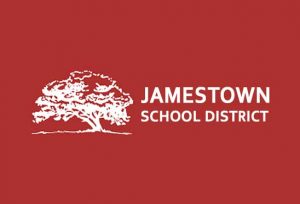 Jamestown School District logo

View Photos
Jamestown, CA — Some administrators will shortly be shuffling seats in the Jamestown School District.
After 31 years as a Mother Lode educator, District Superintendent Dr. Brenda Chapman confirms she will be retiring as of July 1. "It is time for me to do other things and for some other folks to come and lead the school district," she shares with Clarke Broadcasting. "We are extremely excited because Contessa Pelfrey, who is the current principal, will become the superintendent when I retire — and then Bart Taylor has agreed to come on as our principal."
Taylor, who previously served as principal at Soulsbyville School and is currently teaching there, will wind up those duties in time to take on his new role in Jamestown at the beginning of the fiscal year, according to Chapman.
Recalling A Nearly Four Decade Career
Asked about her career time in total, Chapman laughs, saying that it may be more like 39 years or possibly more. Locally, she served initially as a teacher at Belleview and Twain Harte, before moving into administrative roles as a principal at Columbia, superintendent/principal at Knights Ferry, and county schools assistant superintendent of educational services. "I was then asked to come to Jamestown and have now been there for seven years," she recounts.
Lauding recent district efforts, Chapman says she is relieved that its family resource center will be able to continue without reducing staff hours, as was thought to be the case prior to last week's board meeting. "We have the only one in the county and we have hung onto it tightly for a long time — and it has taken a lot of fundraising efforts and help through the community," she states, along with grant help. Indeed, she adds, it was a grant that she was anticipating in August that came in early from the county schools office that prevented the potential cutback.
Lauding District Programs
This coming school year, Chapman points to the addition of third grade into the district's popular full immersion program, which teaches lessons in both Spanish and English from kindergarten through third grade. "We also have a very well received and a wonderful science academy at Chinese Camp School, where children are involved in project-based learning that has been highly successful."
She says she is also particularly proud of the district's latest initiative in trauma-informed learning. "We are leading the school charge in Tuolumne County for all of us to learn how to approach children and their families in a way that is trauma-informed — so that we are looking at children in terms of 'what happened to you' instead of 'why are you misbehaving'," she explains.
Looking ahead to her retirement, Chapman says she is looking forward to plenty of traveling that she had planned for the last 41 years to do with her husband before he unexpectedly passed away last year. Although she admits she is still rebooting she good-naturedly maintains, "I am going to do as much travel as my health and finances will allow me to," as well as continue with community service interests such as the Jamestown Promotion Club.