Update: Flood Watch Extended Until Wednesday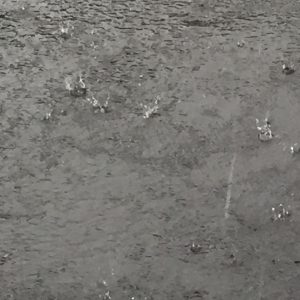 Heavy rain in Sonora

View Photo
The Flood Watch issued for the Mother Lode, the western slope of the northern Sierra Nevada, Yosemite National Park, Mariposa County and the northern and central San Joaquin Valley, will continue through Wednesday morning.
Another atmospheric river will bring a renewed threat of heavy rainfall late tonight and into Tuesday, with potential hydrologic impacts lingering into at least Wednesday.
Excessive runoff from heavy rain and snow melt may result in the flooding of roadways, rivers, creeks, streams, and other low-lying and flood-prone locations. Creeks and streams may rise out of their banks. Flooding may occur in poor drainage and urban areas, especially where snow pack is blocking drains and culverts. Low-water crossings may be flooded.
You should monitor later forecasts and be alert for possible Flood Warnings. Those living in areas prone to flooding should be prepared to take action should flooding develop.
Additionally, the Winter Storm Warning that has been issued for the western slope of the northern Sierra Nevada and Yosemite National Park above 7,000 feet, will continue until 5 PM Wednesday.
The snow levels today will range between 6,000 to 7,000 feet. This will rise to 7,000 to 8,500 feet on Tuesday afternoon before lowering down to 3,000 to 5,000 feet on Wednesday morning.
Additional snow accumulations above the 7,000 foot elevation, will range from one to five feet.
Travel could be very difficult to impossible. Reduced visibility at times due to heavy snow.
Winds may gust as high as seventy to seventy-five mph in the upper elevations. Very strong winds could cause extensive tree damage.
If you must travel, keep an extra flashlight, food, and water in your vehicle in case of an emergency.
Finally, the National Weather Service has issued a High Wind Watch for the Mother Lode, the western slope of the northern Sierra Nevada and the northern San Joaquin Valley from this evening through Tuesday morning.
South winds of twenty-five to thirty-five mph are forecast with gusts up to 75 mph possible. The higher you go, the stronger the wind gusts.
The strongest winds are expected late tonight into Tuesday afternoon.
Damaging winds and saturated soil could blow down trees and power lines. Power outages are possible. Travel could be difficult, especially for high profile vehicles.
Monitor the latest forecasts and warnings for updates on this situation. Fasten loose objects or shelter objects in a safe location prior to the onset of winds.