California Reaction To Passage Of GOP Healthcare Bill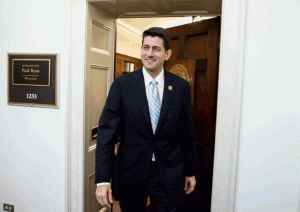 House Speaker Paul Ryan

View Photos
Washington, DC — A bill that passed the US House today to repeal and replace Obamacare was supported by regional lawmakers Tom McClintock and Jeff Denham, but is being criticized by California's Governor.
The final vote on the GOP healthcare plan was 217-213. The bill garnered support of all but 21 Republicans in the House, and had zero support among Democrats.
Republican Jeff Denham, who represented the Mother Lode prior to redistricting, says, "The American Health Care Act, as amended, is a good first step toward putting control over personal healthcare choices back into the hands of individuals – not the federal government – while ensuring important protections remain in place."
The bill also garnered a yes vote from District Four Republican Tom McClintock, who represents much of the Sierra Nevada.
Republicans argue that it will begin the process of reshaping the American health care system. It eliminates tax penalties for those that choose not to purchase insurance, and it rolls back the state expansions of Medicaid. There are new tax credits, but some of the requirements regarding coverage of things like maternity care will placed in the hands of the states.
California Governor Jerry Brown is responding negatively to the passage, by saying, "This cruel and ill-conceived bill – the so-called American Health Care Act – rushed to a vote with no fiscal analysis, will hurt American families and it's bad for California. Just look at the districts of Representatives David Valadao (R-Hanford), Jeff Denham (R-Turlock) and Steve Knight (R-Lancaster) where 111,000, 109,000 and 76,000 Californians, respectively, are at risk of losing coverage because of this legislation."
The bill now moves to the Senate, where it is unclear if there are enough votes for its approval.