McClintock Votes Against Short-term Spending Bill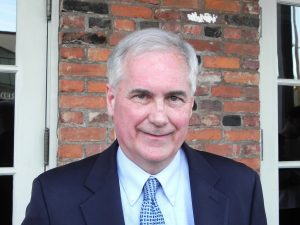 Tom McClintock

View Photos
Washington, DC — Mother Lode Congressman Tom McClintock is speaking out against legislation approved in the US House this week, which was negotiated to avoid a government shutdown.
House Resolution 244 is a short-term spending plan that will keep the federal government operational through September 30. The $1.1-trillion spending plan was approved in the House of Representatives by a count of 309-118. Republicans were divided on the bill, with 131 in favor and 103 opposed. Democrats were more in favor, with 178 for and 15 against.
In order to gain Democratic support, HR 244 did not include some of President Trump's campaign promises, such as money for a border wall with Mexico, and a de-funding of Planned Parenthood.
Mother Lode Republican Congressman Tom McClintock indicates that the bill does little to reduce the role of the federal government. The Congressman says, "Sadly, it continues a spending trajectory in which deficits are expected to hit trillion-dollar annual levels within just a few years – risking a sovereign debt crisis that has proven devastating to economic growth and often fatal to other countries.  As with any complex appropriations act, the pros and cons involve an enormous amount of subjective balancing.  Although an argument can be made that this bill moves us slightly closer to Republican policies, it is largely indistinguishable from the spending priorities set during the Obama administration."
The legislation is now moving over to the US Senate, where a vote is expected this week.