A Bite Lands A Sonora Woman Behind Bars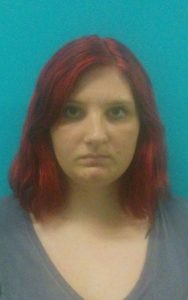 Emily Montgomery

View Photos
Sonora, CA – Sonora Police report an argument got out of hand and resulted in a woman being charged with domestic battery for biting.
Officers responded to a domestic disturbance call just after 8 p.m. this weekend at 620 South Barretta Street but when they arrived one of the parties involved, 20-year-old Emily Montgomery, was gone.  During their investigation officers learned that Montgomery had bit her ex-boyfriend on his right shoulder during an argument, which left a visible bite mark.
Montgomery later called police from another location not given by police. Officers questioned her there and after giving her statement she was arrested for felony domestic battery causing injury.