Copperopolis Man Charged With Robbery, Burglary And Vehicle Theft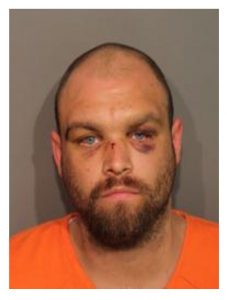 Joseph J. LeCompte

View Photos
Angels Camp, CA — A man allegedly threatened violence when he took a vehicle from an acquaintance in Angels Camp, and the vehicle was later reportedly stolen again in Stockton.
The Police Department reports that Joseph J. LeCompte, 26, allegedly first took the victim's vehicle on April 15 and returned it on April 22. The Police Department reports that the victim only knew the man as "Joey" and feared violence if he reported the alleged crime.
Lecompte then came back to the victim's home two days later, April 24, and took the vehicle again at 1am. He allegedly threatened violence if the victim did not let him take it.
On April 26, the victim learned through a mutual friend that the vehicle was stolen in Stockton. Since the victim did not know the suspect's full name, he was positively identified as LeCompte after being shown a variety of photos by law enforcement. LeCompte was located by officials and he stated that the vehicle was stolen after he was beaten and robbed. He denied stealing the vehicle from the victim, and stated that he had permission to use it. LeCompte did not have an explanation as to why he did not report the robbery and battery that he said occurred in Stockton.
The San Joaquin County Sheriff's Office later recovered the vehicle a short time later and contacted the victim.
LeCompte was booked into Calaveras County Jail on charges related to burglary, robbery, vehicle theft and criminal charges.