Drop Off Those Old Meds On National Drug Take Back Day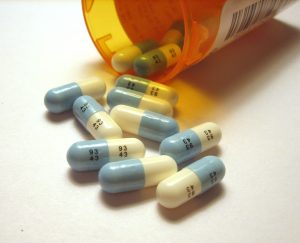 Prescription Drugs

View Photos
Sonora, CA — It is that time of year to spring clean the medicine cabinet and safely dispose of old drugs your household is better off without, no questions asked.
Across the nation, Saturday is Prescription Drug Take Back Day. Part of an initiative federally coordinated by the Drug Enforcement Agency (DEA) it is supported by law enforcement and public health agencies across the country.
Collectively aiming to reduce misuse of medications as well as to reduce accidental poisonings and hazardous environmental impacts that result from improper dumping, the effort, via last year's haul across all 50 states totaled nearly 450 tons of unwanted meds.
Locally, Tuolumne County Sheriff's spokesperson Sgt. Andrea Benson says kiosks will be set up at The Junction Shopping Center (13775 Mono Way) in Sonora on Saturday from 10 a.m. until 2 p.m. to receive all prescribed and over-the-counter medications except for intravenous solutions, injectables and syringes. The Calaveras County Sheriff's Office in San Andreas (1045 Jeff Tuttle Drive) will have a drop off open during those same times.
"Liquid products such as cough syrup, should remain sealed in their original container but please remove all other medications from their original containers prior to disposal," Sgt. Benson instructs. By dumping all drugs into zip-lock baggies, she explains, all participants are able to remain anonymous. She provides the further assurance that no record of any dropped off medications will be maintained.
For those not able to make it by the drop off area at The Junction, she says folks may use the drop box located in the lobby of the Sheriff's Office in Sonora (28 N. Lower Sunset Drive).