Chief Harden Will Talk About Crime In Sonora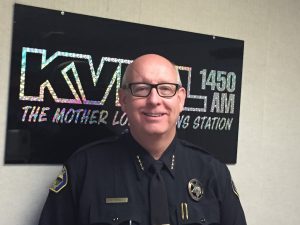 Michael Harden

View Photos
Sonora, CA — Interim Sonora Police Chief Michael Harden was tasked with evaluating the structure of the department, and lead its operations, following the retirement of Chief Mark Stinson.
Harden, who is contracted with the City of Sonora through the end of next week, will be the guest on Mother Lode Views this weekend. The former Modesto Police Chief will speak about a variety of topics, including new initiatives he has implemented, local crime trends in the city, and whether he expects high crime rates of the central valley to eventually extend into the foothills.
Harden's stay was always expected to be short-term. The city of Sonora is anticipated to soon decide whether to appoint an acting Police Chief following Harden's departure, or possibly select a permanent chief.