Rescue Crews Searching For Missing Snowmobiler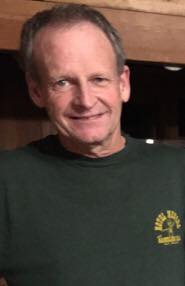 Charles Duston

View Photos
Eagle Meadow, CA – Rescue crews are using a helicopter and snowmobiles to search for a man who snowmobiled to his cabin in the Haypress/Eagle Meadow area of Tuolumne County and has not been heard from since.
Tuolumne County Sheriff's officials report 67-year-old Charles Duston was reported missing by his wife when he failed to return from his trip Monday. The cabin does not have a phone, according to sheriff's officials, who say Duston hikes up to higher ground to use his cell phone and check in with his wife.  When snow has shut down the road to the cabin, sheriff's officials note that Duston parks his vehicle off of Highway 108 and take a snowmobile the rest of the way.
The sheriff's search and rescue team along with Pinecrest fire officials also used snowmobiles to reach Duston's cabin on Monday. He was not at the home but sheriff's officials say they found evidence that he had been there. They scoured the area but Duston was not located.
The hunt for Duston continued on Tuesday with the assistance of a CHP H24 helicopter. The Sheriff's department has not yet released an update on the search. Duston's picture is in the image box. Sheriff's officials describe him as 6'1″ tall and 175 pounds.
Anyone with information on his whereabouts or who may have seen him in the Eagle Meadow area is asked to contact the sheriff's office at 209-533-5815.