Alleged Drug Dealer Snared During Seatbelt Traffic Stop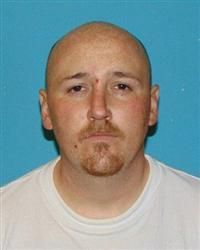 Brian Andrew Steele, TCSO Booking Photo

View Photos
Sonora, CA — A Sonora man wound up in jail on drugs and weapons charges after initially being pulled over for a seatbelt violation.
Tuolumne County Sheriff's spokesperson Sgt. Andrea Benson shares that 28-year-old Brian Andrew Steele was arrested Saturday afternoon following a traffic stop in Sonora on Rawhide Road and was subsequently found to be in possession of heroin and methamphetamine, along with packaging materials, paraphernalia and a switchblade knife.
She states that Steele admitted to possessing heroin for sale. Deputies recovered a rubber glove from Steele's pocket that contained three separate plastic baggies; two of which were loaded with approximately 11 grams of heroin while the third contained roughly a half-gram of methamphetamine.
A search of the 2005 Silver Lincoln he was driving turned up a glass meth pipe, tinfoil marked with burns, several blue rubber gloves with torn off fingertips and plastic baggies. The recovered switchblade had reportedly been tucked under the driver's side floormat.
Steele now faces a number of charges, among them: possession of a controlled substance, including transportation and possession for sale; possession of drug paraphernalia and possession of a switchblade knife in a vehicle.