TUD Sewer Project's Final Phase To Clog Traffic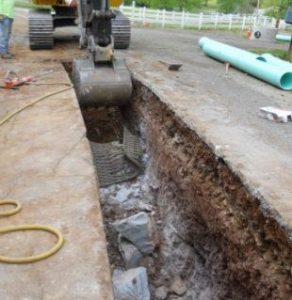 TUD sewer work

View Photos
Columbia, CA — Tuolumne Utilities District's (TUD) work will impact motorists driving through Columbia early next week.
TUD reports that winter's stormy weather forced the final phase of the Gold Springs Sewer Replacement Project back. It involves the paving of Parrotts Ferry Road from North Gold Street to Marble Quarry Road. The work will be done on Monday, April 24th and Tuesday, April 25th from 7a.m. to 4 p.m. with short traffic delays expected.
The actual sewer project was completed in November 2016 with 5,510 linear feet of sewer force main and 963 linear feet of sewer gravity main replaced along the east side of Parrotts Ferry Road. TUD asks motorists to use caution in the work area.
.