Berryhill Votes Against New Ag Board Appointee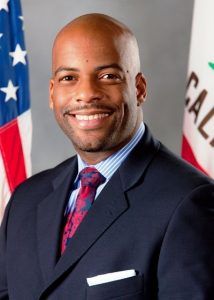 Isadore Hall

View Photos
Sacramento, CA — Senator Tom Berryhill spoke out against the confirmation of a former Democratic State Senator to the California Agricultural Labor Relations Board.
Isadore Hall of Compton was confirmed yesterday, by the Senate, to the board that mediates disputes between farmers and farm unions. He will receive a salary of $142,000.
Mother Lode Senator Tom Berryhill argued that Hall has sided with unions and taken public stands against farming operations in his district. Berryhill stated on the Senate floor, "During his time in office, Senator Hall marched in support of the UFW and against Gerawan Farms and the 2,000 farm workers and employees in my district. Now all these farm workers want is for their votes to be counted."
Berryhill added, "I would be more than happy to consider Senator Hall for another position that is more in line with his experience and where he can use his considerable knowledge and skill to tackle important issues."
According to the Associated Press, Republican Sen. Andy Vidak argued that farmers who opposed Hall's confirmation told him that Hall threatened retaliation during a confrontation at a Sacramento hotel bar. Hall declined to comment. Democratic Senate President Pro Tem Kevin de Leon said the Senate doesn't investigate bar-room conversations. Hall was nominated for the position by Governor Jerry Brown.