National Park Tourism Fuels National And Local Economies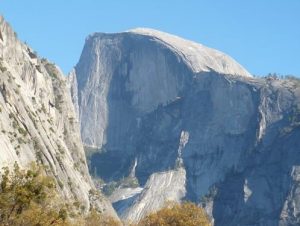 Yosemite - Half Dome

View Photos
Yosemite, CA – A new National Park Service (NPS) report shows Yosemite brings more than half a billion dollars to nearby communities.
As earlier reported here, Yosemite National Park already smashed its previous visitor record by 21 percent with 5,028,868 visitors coming through its gates in 2016. This reports looks at what that number means for the Gateway communities along the Highway 120, Highway 140, and Highway 41 corridors. It found that visitors to the park spent $520,629,100 in communities near the park, which supported 7883 jobs in the local area and had a cumulative benefit to the local economy of $686,339,500.
Whether the blustery winter and closure of a section of Big Oak Flat Road (Highway 120) will impact the 2017 numbers, Park Spokesperson Jamie Richards shares, "It's too early to tell, but people are still coming to Yosemite and visitation is not going down. We had a lot of different factors going for us last year, great weather, great waterfalls, it was the NPS centennial. That being said we're expecting this trend to continue."
The visitor spending analysis was conducted by the U.S. Geological Survey and NPS.  Nationally the report showed $18.4 billion of direct spending by 331 million park visitors in communities within 60 miles of a national park, which supported 318,000 jobs nationally with 271,544 of those jobs in gateway communities. The numbers total to a nearly $35 billion boost to the U.S. economy.
Below is the breakdown of visitors spending last year:
Lodging: 31.2 percent
Food and beverages:  27.2 percent
Gas and oil 11.7 percent
Admissions and fees: 10.2 percent
Souvenirs and other expenses: 9.7 percent
Local transportation: 7.4 percent
Camping fees: 2.5%