Dating And Marriage Seminar This Weekend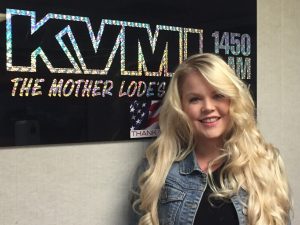 Susanne Vyhmeister

View Photos
Do you need dating advice? Will you be planning to get married in the future? Is your marriage in need of some improvement?
Susanne Vyhmeister, Seminar Event Organizer, was Thursday's KVML "Newsmaker of the Day".
The Seminar is titled "How To Be Happy: 10 Rules For Dating And Marriage" and it is completely free.
It is made up of four stand alone parts and will run Friday night and all day Saturday.
Friday, April 21
7:00 PM – "HAPPILY SINGLE"
SATURDAY, APRIL 22
10:30 AM – "UNDERSTANDING YOURSELF"
2:30 PM – "AIDS TO HAPPINESS"
4:00 PM – "THE INGREDIENTS TO HAPPINESS"
A free lunch will be served to attendees after the Saturday morning class.
Dr. Phil Mills will lead the classes. Dr. Mills is a relationship expert and Medical Doctor who graduated from Loma Linda University School of Medicine in 1975. He is dual board certified in Physical Medicine and Rehabilitation as well as Dermatology. He runs a successful medical practice in Georgia where he lives with his wife of forty-two years. He has three happily married children who are all involved in medicine and ministry. Dr. Mills regularly counsels young people and married couples on how to have happy relationships.
Dr Mills has found that happiness is a completely predictable result of following known principles of life. Dr. Mills presents heart-warming and often humorous stories of dating and marriage from his life in the medical field and spiritual counseling role. He gives young and old the kind of knowledge that changes relationships and lives.
There is no registration required. The general public is invited to just show up at any or all of the four scheduled classes.
The seminar event will be held at SDA Church, located on 40 N. FOREST ROAD in Sonora.
The "Newsmaker of the Day" is heard every weekday morning at 6:45, 7:45 and 8:45 on AM 1450 and FM 102.7 KVML.