Town Halls Focused On Universal Healthcare Set For Sonora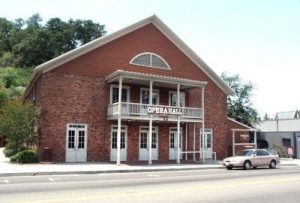 Sonora Opera Hall

View Photos
Sonora, CA — The California Nurses Association is sponsoring a pair of town hall meetings that will be held Thursday at the Sonora Opera Hall.
Similar type events are being held up and down the state, and the purpose is to give an overview of recently introduced Senate Bill 562, authored by Democratic Senators Ricardo Lara and Toni Atkins. The bill essentially calls for a single payer, universal healthcare, system in California.
The town hall events will have speakers that are favorable of SB 562. At 12:30pm the featured speaker will be former Democratic Congressional candidate, and Tuolumne County resident, Dr. Bob Derlet. At 6:30pm the speaker will be Dr. Hope Ewing, also of Tuolumne County. A presenter during both sessions will be Pilar Schiavo, a Tuolumne County native who has worked with CNA for many years.
Supporters indicate that the town halls are being conducted in advance of a rally scheduled for the state capitol on April 26 focused on the legislation.