Bill To Shakeup California's Presidential Primary Passes First Test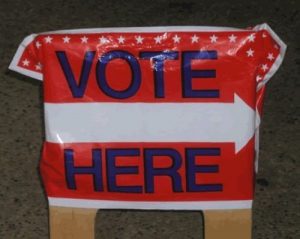 Election Sign

View Photos
Sacramento, CA — A state proposal to make California the third state to vote in the 2020 presidential race was approved by the Senate Committee on Elections and Constitutional Amendments.
In its first committee test, Senate Bill 568 received bi-partisan support and was approved 5-0. It would eventually need to gain support of the Senate and Assembly, and Governor Jerry Brown.
It would move California's primary to the third Tuesday in March, trailing only Iowa and New Hampshire on the presidential election calendar. The bill's author, Senator Ricardo Lara, says, "California is first in the nation when it comes to our economy, our population and our innovations, but we're dead last in the presidential primary calendar. It's time for Californians to have a louder voice about who is going to lead our country."
The bill also calls for moving up primary elections for statewide office and legislative races to the third Tuesday in March, in hopes of eliminating potential confusion, and extra costs, of holding two separate elections. Recently, presidential primaries have been included as part of California's June primary election.