Positive Certification For Sonora High, Curtis Creek And Columbia Budgets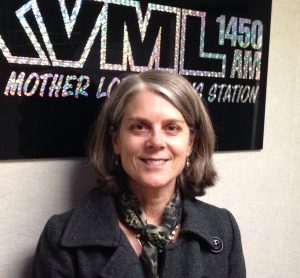 Tuolumne County Superintendent of Schools Margie Bulkin

View Photos
Sonora, CA — Tuolumne County Superintendent of Schools Margie Bulkin agrees that the three school districts are now projected to meet their financial obligations over the next three years, but there are still lingering questions about Sonora High and Curtis Creek, so those schools must submit a third interim report by June 1st.
Bulkin requires second interim budget reports for all 11 school districts in Tuolumne County, and each received the desired "positive certification." The three districts that have recently been in the spotlight include Sonora High School, Curtis Creek Elementary and Columbia Elementary, as they were required to put together fiscal recovery plans due to concerns that they would not be able to meet their financial obligations over the next few years. Of those three, only Columbia is back in a position that it is not required to submit a third interim budget report to Bulkin.
Bulkin's second interim report about Sonora High School, finalized late yesterday, questions whether spending cuts should occur quicker,  if layoffs will proceed as planned and why there is not a facilities master plan. You can find the full report by clicking below.
Sonora High School Second Interim Report
In the report for Curtis Creek, it lists concerns about volatile enrollment, collective bargaining, cafeteria contributions, etc. Click below to find the full report.
Curtis Creek Second Interim Report
The other districts, including Columbia, had some similar concerns listed in their reports, but less to the extent of Sonora High and Curtis Creek. Bulkin adds that most school districts in the county are "exercising cost containment" in advance of considerable economic conditions and uncertainty about future state and federal budgets. Columbia's second interim report can be found below.
Columbia Elementary Second Interim Report
Sonora High and Curtis Creek's third interim report must show that plans are proceeding to reduce spending and that the districts are making the needed adjustments.
The Sonora High School Board of Trustees is scheduled to discuss Bulkin's second interim report at its meeting this evening at 6pm in the District Conference Room at 100 School Street. It is a lengthy agenda that also includes discussion about the current lease agreement it has with the Tuolumne County Arts Alliance, brainstorming ways to make the aquatic center a profitable entity for the district, and the idea of having one, versus two, lunch periods. At the end of the meeting the board will break into closed session for an evaluation of Superintendent Pat Chabot.