Update: Head-on Crash In Calaveras County Results In Fatality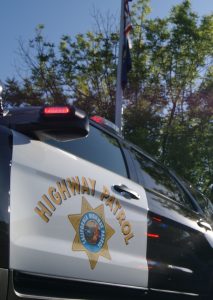 CHP patrol car

View Photos
Update at 6:05 p.m.: The CHP reports the O'Byrnes Ferry Road has completely reopened after a deadly head-on crash. (Further accident details are below.)
Update at 4:15 p.m.: The CHP is reporting one fatality in a head-on crash on O'Byrnes Ferry Road south of the Copper Cove Drive intersection in Copperopolis. CHP spokesperson Toby Butzler indicates, "Two vehicles, an SUV and a pickup truck, collided head-on. The roadway is blocked. One person perished and the other had minor injuries." Butzler adds that the roadway was originally shut down for more than 30 minutes but is now down to one-lane with officers directing traffic.
Original post at 4 p.m.: Copperopolis, CA — A crash on O'Byrnes Ferry Road has shut down the roadway and traffic is backing up.
The CHP reports a head-on collision happened around 3:40 p.m. at the Copper Cover Drive intersection in Copperpolis. Two people have been taken by ambulance to the hospital but there are no details on their injuries. We will bring you more details as soon as they come into the newsroom.