County Supervisor Rodefer Discusses Local Economy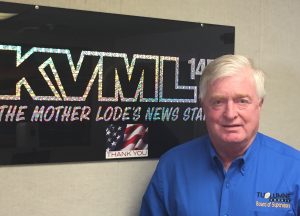 Karl Rodefer

View Photos
Tuolumne County District 5 Supervisor Karl Rodefer says that there are good local signs of a real sustainable turnaround.
Rodefer was Friday's KVML "Newsmaker of the Day".
"Millennials are a key factor" said Rodefer. "We see new young faces starting their own businesses and many of them are also becoming in involved in various positions of our local government. This helps bring new energy and new imagination."
Rodefer pointed to the recent rejuvenation of business in downtown Sonora as a positive sign.
"Outside of Sonora, there are a couple of large projects in the works," Rodefer stated. "There is the Yosemite Junction Resort Project, which will be centered around timeshare condominiums and just down the street there are plans for a commercial project at Hwy 108/120 and O'Byrnes Ferry Road."
However, according to Rodefer, there are also concerns that remain ahead for the continuing healthy development of the local economy.
"Tuolumne does not have adequate housing. It is very difficult to find quality rentals. Affordable single/multi family housing is also running short. Additionally, there is a portion of the local population that is resistant to change. Nimby-ism (not-in-my-back-yard) is an issue", concluded Rodefer.
The "Newsmaker of the Day" is heard every weekday morning at 6:45, 7:45 and 8:45 on AM 1450 KVML and FM 102.7 KVML.