Man Found Sleeping In Sonora Apartment Arrested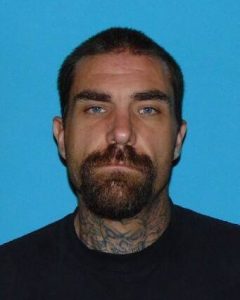 Matthew William Birdsong

View Photos
Sonora, CA — The Sonora Police Department reports that a person unexpectedly spotted an unknown man inside a Green Street apartment, and the suspect was later located by officers and arrested on unrelated charges.
This past Wednesday at 6:45am the Police Department received a call from the tenant claiming that the man, later identified as 35-year-old Matthew William Birdsong, was asleep inside the apartment. Birdsong willingly left the unit before officers arrived, but the tenant was able to provide a good description to the officials.
A short time later, an officer located Birdsong walking along Washington Street, just a few blocks away. The officer discovered that Birdsong was on CDC parole for robbery. He was searched, and the officer located several hypodermic needles believed to be possessed for the use of illegal drugs. Birdsong was arrested on charges of possession of drug paraphernalia and violating the conditions of his parole. The SPD reports that the tenant who made the phone call chose not to pursue charges related to trespassing.