Man Arrested For Mayhem And Torturing Of Girlfriend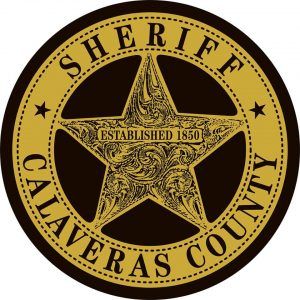 Calaveras County Sheriff's Office

View Photos
Buron, CA – A SWAT team was sent in to arrest the man who was holed up in his Burson home after inflicting mayhem and torture on his girlfriend, according to Calaveras County Sheriff's officials.
Calaveras County Sheriff's Deputies were dispatched to a domestic violence incident on the 5700 block of Heron Lane around 10:30 p.m. Wednesday.  Once on scene, they found a 53-year-old woman who had serious injuries to her head. She told deputies that her boyfriend, 34-year-old Nolan Alan Hilyard allegedly repeatedly struck and bit her on the head and face before she was able to get away from him to get help.  Emergency crews tried to treat the victim on scene but her injuries were so severe that she had to be taken via ambulance to a local hospital. Deputies were not able to locate Hilyard at the home.
Deputies along with a SWAT team and K-9 unit returned to the home around 5:30 that evening. Believing Hilyard was hiding in the home, a PA system was used to repeatedly order him out of the home with no response. The SWAT team was sent into the house. Sgt. Anthony Eberhardt report that Hilyard ran from a room down a hallway as the team entered the home. He was taken into custody without incident.
Hilyard is charged with mayhem, domestic violence, battery, serious injury and torture. The latter, according to Sgt. Eberhardt, is defined by the California Penal Code as, "A person with intent to cause cruel or extreme pain and/or suffering for the purpose of revenge extortion or persuasion or for any sadistic purpose inflicts great bodily injury."
Hilyard is behind bars on $1,030,000 bail.