Sonora Man Faces Felony Assault With A Deadly Weapon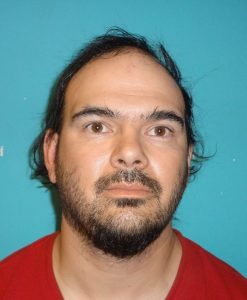 Casey Ryan Jones, Sonora Police Booking Photo

View Photos
Sonora, CA — Heated words and a hurled bike handle part have placed a Sonora man behind bars.
Sonora police say they received a call Saturday night just after 11 from the 300 block of Fairview Lane, where a male subject inside the residence had just thrown a metal object at a female.
Upon their arrival, officers learned that 32-year-old Casey Jones of Sonora was the responsible party and that he had just left the scene. However, he was located and detained shortly thereafter.
Police officials recount that Jones had reportedly become upset, yelling at several of the house occupants before grabbing a metal bicycle handlebar stem and intentionally throwing it at the head of a female who was lying on a couch at the time.
Subsequently arrested for felony assault with a deadly weapon, Jones was transported to Tuolumne County Jail, where he remains in custody with a $40,000 bail.