Possible Water Disruption In Calaveras County Next Week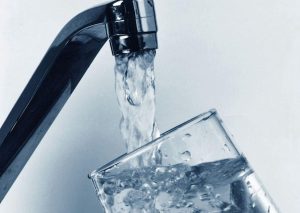 Water From The Faucet

View Photos
Copperopolis, CA — Tap flows could be impacted for some customers in the Copperopolis area to fix a pipeline.
It is a planned outage, according to the Calaveras County Water District (CCWD), which reports crews will be making repairs to a water transmission line from 9 to 10:30 a.m. Monday, March 20 on Copper Cove Drive in Copperopolis. CCWD spokesperson Joel Metzger details the repairs, "We're going to go in there and identify exactly where the leaks are coming from and get that repaired. It's something we've wanted to get to but when it's raining so hard it's hard to know exactly where the leak is. Now that it's dried up a little bit, we can…find out where the leak is and get it repaired."
There will also be some impacts to motorists and customers, Metzger adds, "There is going to be a small detour in the area and this is going to cause either low pressure or a short water service disruption for about 18 businesses and 200 residential customers." There will be road closures including a section of Copper Cove Drive between Steeplechase and Black Creek drives. CCWD has set up detour signage for motorists along Black Creek Drive, Quill Road and Feather Drive.
CCWD provided this list of areas that may experience tap troubles:
Copper Meadows Subdivision
Copper Hills Subdivision
Bridlewood Subdivision
La Cobre Mina Subdivision
Feather Drive
Feather Court
Bridle Point Circle
Sequoia Circle
Morado Circle
Iriquois Circle
Once tap service is restored, customers may find air bubbles and discolored water coming from faucets. This does not pose any health risk, according to CCWD, which adds a simple fix is to turn on an outside nozzle at the lowest portion of their properties and let it run until the water turns clear.