Bill Would Require More Transparency Regarding Prescription Drug Prices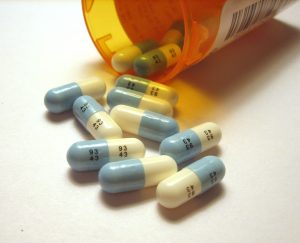 Prescription Drugs

View Photos
Sacramento, CA — A new bill was introduced at the state capitol this morning that takes aim at pharmaceutical companies increasing the costs of medications.
Author of Senate Bill 17, Democrat Ed Hernandez, says it would promote transparency in the healthcare system by requiring drug makers to give a 90-day notice to purchasers before increasing prices, and also require health plans to report the proportion of the premiums spent on prescription drugs.
Senator Hernandez states, "Transparency works and that's why drug makers will fight this bill. We have the support of a diverse coalition of business, labor, consumers, health care providers and local government…and we won't back down."
Political activist Tom Steyer, President of NextGen Climate, spoke at a press conference this morning introducing the bill. Steyer says, "Behind closed doors, corporate pharmaceutical executives make life-and-death decisions for millions of Californians. This important legislation will help protect our families by introducing transparency and fairness to pricing of essential, lifesaving medicines. It is an essential first step to rein in skyrocketing prescription drug prices."
Hernandez introduced similar legislation late last session following the spike in cost of the EpiPen, but it failed to gain enough support of fellow state lawmakers.