Proposed Bill To Give Tax Break To CA Teachers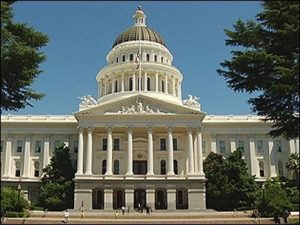 California Statehouse

View Photos
Sacramento, CA — In an effort to attract and retain additional educators, a proposed bill paves the way for teachers to have their income tax exempt after five years on the job.
Author of the bill, Senator Henry Stern of Los Angeles, says "Teachers are the original job creators. The teaching profession is critical to California's economic success and impacts every vocation and profession in the state. SB 807 addresses the immediate teacher shortage and sends a loud and clear message across the state and nation:  California values teachers."
Stern cites research stating that 30% of teachers leave the workforce in the first five years and enrollment in teacher preparation programs has declined by 76% over the past decade.
Also included in SB 807, during the first five years of teaching, tax credits would be available to help offset the costs of training and credentialing. Stern says the legislation would elevate the teaching profession to a level it deserves. SB 807 is also authored by Democratic Senator Cathleen Galgiani of Stockton and backed by EdVoice, a non-profit statewide education advocacy organization.