Sonora Man Arrested For Having Child Pornography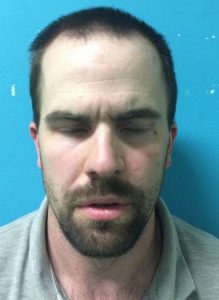 Curtis Keefe Leonard

View Photos
Sonora, CA – Sonora Police Department officials report the arrest came after nearly a seven month long investigation.
35-year-old Curtis Keefe Leonard was taken into custody at his home on East Jackson Street Monday around 7 p.m. Detectives report someone known to Leonard tipped off police last August and an investigation began. Lt. Turu VanderWiel indicates that after being made aware of Leonard's activities, "The Sonora Police Department obtained a search warrant for Leonard's computer and conducted a digital forensic analysis on it. Based on the information discovered during that analysis, he was arrested for 53 counts of child pornography."
Multiple images of child pornography were found dating back over several months. Lt. VanderWiel adds that the case is still under investigation and further charges may be pending. Leonard's bail was set at $10,000.