Court Rules On Monsanto's Lawsuit Against California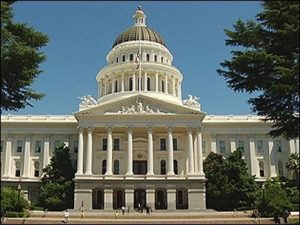 California Statehouse

View Photos
Sacramento, CA — A California superior court judge has ruled that Monsanto must label its popular weed-killer Roundup with warnings that it could cause cancer.
The Associated Press reports that Monsanto sued the State of California claiming that officials had illegally based their decision about labels on the recommendation of an international health organization. California regulators countered that the International Agency for Research on Cancer is considered a gold standard for cancer research.
The superior court judge had earlier tentatively dismissed the challenge by Monsanto, and has now issued the final ruling, stating that the company's objections were not viable. Monsanto's attorneys argued that the warnings will harm the company and drive some customers away.