Abandoned Purse Leads To Casino Drug Sales Bust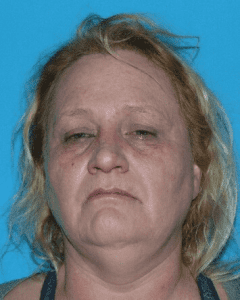 Lynette Leung, TCSO Booking Photo

View Photos
Sonora, CA — A forgotten purse at a local casino landed an Idaho woman in jail on drug charges.
According to the Tuolumne County Sheriff's Office, just after midnight in the early hours of Saturday a purse was recovered on the gaming floor by Black Oak Casino and Resort security personnel.
During a search through it for the owner's identification, a bag containing what looked to be methamphetamine was discovered, triggering a call to the sheriff's office.
Deputies arriving onscene were advised by casino security the purse's owner was still onsite. A further search of the purse's contents turned up nearly 10 grams of meth, over $500 in small bills, and identification for 46-year-old Lynnette Leung of Twin Falls, Idaho.
After reviewing the video surveillance and interviewing the suspect, deputies arrested Leung for transportation and possession of meth for sale, as well as for having drug use paraphernalia after a meth pipe was found in one of her pockets. Lueng, with a bond posted at $20,000, bailed out of custody, according to sheriff's officials.