Time To Spring Forward An Hour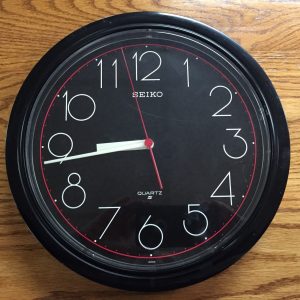 Clock

View Photos
San Andreas – Daylight Saving Time begins on Sunday at 2 a.m. and while turning your clocks ahead an hour, make a safety check as well – it could save your life.
Since statistic show that almost every day a smoke alarm saves somebody's life, the Cal Fire Tuolumne Calaveras Unit says it is the perfect reminder to test your smoke detectors to make sure the battery is still working. Additionally, if you own a newer model with a lithium battery, it is good for ten years but still needs to be tested yearly. Cal Fire notes after a decade you must replace the actual smoke detector as the batteries cannot be switched out.
If you do not have a smoke alarm in your home, Cal Fire suggests now is the perfect time to buy one and then make sure you install it.