State Revenues Fell Short of February Projections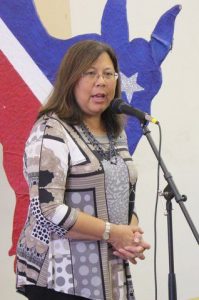 CA Controller Betty Yee Speaks In Sonora

View Photos
Sacramento, CA – California's $6.52 billion revenues for February did not meet the projections in Governor Jerry Brown's proposed 2017‑18 budget, according to the State Controller's office Betty Yee.
January's monthly cash flow report, which was released on Friday, showed the amount fell behind by $772.7 million, or 10.6 percent. Yee added that recent month-to-month fluctuations have not developed a clear pattern as January's revenues beat projections by 6.2 percent.  She explained that the variance can often be as simple as one large payment due on the first of the month being recorded on the last day of the prior month.
Personal income taxes, corporation taxes, and retail sales and use taxes all fell short of January's revised budget estimates for February. However, the smallest of the three, corporation taxes, topped fiscal year-to-date projections in the proposed budget.
For the first eight months of the 2016-17 fiscal year that began in July, total revenues of $73.28 billion are $663.9 million below last summer's budget estimates, and $888.1 million short of January's revised fiscal year-to-date predictions. Yee reports that the state ended February with unused borrowable resources of $27.44 billion, which was $3.27 billion more than predicted in the governor's proposed budget.