Local Educators Honored For Excellence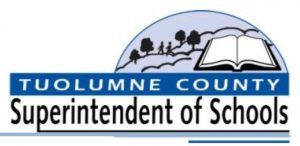 Tuolumne County Superintendent Of Schools Office

View Photos
Sonora, CA – The list is out for the 2016-17 "Excellence in Teaching" and "Career Achievement" awards handed out by the Tuolumne County Board of  Trustees and the Superintendent of Schools Office.
It has been a tradition since 1979 to recognize outstanding local educators and this year there are thirteen being recognized. Officials note that the teaching award is a way to "honor teachers and counselors who have gained the respect and admiration of the education community through their dedication, enthusiasm, and professional standards." Career Achievement Award recipients must have at least 25 years of teaching experience. Officials say that it recognizes veteran teachers who have made "lifelong contributions to students, education and their community."
The office provided this list of award winners:
'Excellence in Teaching Award':
Jennifer Walker, Belleview Elementary School
Sheri Gempler, Tioga High School
Breann Craig, Columbia Elementary School
Erin Naegle, Columbia College
Lindy Middleton, Tuolumne County Schools Office, Special Education
Stephanie Hanks, Curtis Creek Elementary School
Carrie Martin, Jamestown Elementary School
Stacy Kroeze, Sonora High School
Jessica Brouns, Soulsbyville Elementary School
Rachel Castongia, Summerville High School
Tom McGrady, Summerville Elementary School
Kimberlie Ballard, Twain Harte Elementary School
'Career Achievement Award':
Alice Leonardo, Curtis Creek Elementary School (Leonardo has taught at the school for 38 years. She is also was one of the 2011 recipients of the Excellence in Teaching Award for Curtis Creek Elementary School.)
The winners will receive their awards at the Annual Boards of Trustees Dinner on Tuesday, April 25 beginning at 6 p.m. at the Black Oak Resort Conference Center. For more details contact Toni Combs at 536-2009 or tcombs@tcsos.us.