Construction To Slow Sonora Traffic Downtown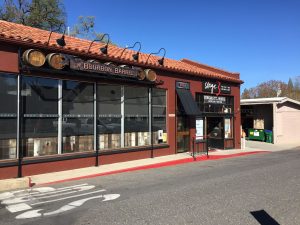 (L-R) Bourbon Barrel, Stage 3 and Proposed Beer Garden

View Photos
Sonora, CA — More concrete pours planned as part of a commercial downtown improvement project may snarl travel for a few days.
This, according to Trado Restaurant Corporation, developers of the new restaurant/entertainment/retail complex at the location of the Bourbon Barrel bar and bistro and the former Stage 3 Theatre.
Plans are, Wednesday through Friday, for the project contractor to have Church and Green streets adjacent to the property under one-way traffic control from 7 a.m. until 4 p.m.
Motorists should plan accordingly and allow a few minutes of extra travel time or, if possible, take an alternate route.