Controversy Over Calaveras Cannabis Continues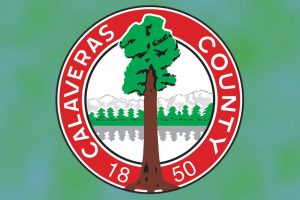 Calaveras County Seal

View Photos
San Andreas, CA — Timely maneuverings for and against commercial cannabis in Calaveras are in play well ahead of the special election when voter-residents will consider whether or not to ban what has reportedly become the county's largest legal industry.
The Calaveras Cannabis Alliance circulated the word Friday a writ of mandate is being sought from Calaveras County Superior Court that, if granted, would require County Clerk, Recorder and Registrar of Voters Rebecca Turner and the Measure B cannabis ban initiative authors Bill McManus and David Tunno to delete or amend eight separate alleged "outright falsehoods or objectively untrue" statements in text McManus and Tunno submitted for printing in the voter pamphlets to be mailed ahead of the May 2 ballot.
Under state law, the court, in order to maintain the integrity of the election process, has jurisdiction to order the removal of any information that it might determine to be false or misleading.
Bob Bowerman is listed as the petitioner on the filing. A Calaveras County resident and cannabis activist, also the founder of the Sacramento chapter of NORML (National Organization for the Reform of Marijuana Laws), Bowerman was additionally among the five candidates who ran seeking former District 5 Supervisor Steve Kearney's seat in last fall's recall election. His attorneys, Jasun Molinelli and Adrian Lambie of the Archer Norris law firm are based in Walnut Creek.
County Elections Office On Notice
Bowerman also maintains that, not just in the submitted language but in their community efforts to promote the Measure B ban initiative, McManus and Tunno have been spreading untruths that are preventing voters from being able to make an informed choice.
The initiative, itself, seeks to ban the cultivation, processing, delivery and dispensing of cannabis in the county. His lawyers say they anticipate a hearing on the matter in the next two weeks and that, as the county is on notice of the challenge, it should refrain from printing any ballot materials until the matter is resolved.
Among the claims by McManus and Tunno that Bowerman contests is that they blame the urgency ordinance regulating cannabis, passed last year, for bringing cannabis cultivation to Calaveras County when in fact satellite imagery and law enforcement reports have well-established the decades-long illegal existence of commercial grows.
He says their submitted language also conceals the ban initiative's negative impacts: that it eliminates funding for law enforcement; closes the county's three legal medical marijuana dispensaries that provide medication to sick patients; wipes out an estimated 2,600 jobs within the regulated industry and likely hundreds more created by its economic growth effect. Bowerman's employment numbers come from a recently released Calaveras Cannabis commercial medical marijuana cultivation industry reports, also reported on here by myMotherLode.com this morning. It attempts to provide a snapshot of the 2016 production value and economic impacts.
A Three-vote Ban Bloc
Meanwhile, at the board's last meeting, District 1 Supervisor Gary Tofanelli, District 4 Supervisor Dennis Mills, and District 5 Supervisor Clyde Clapp — who all ran and won their seats as cannabis ban proponents — by a three-vote majority, set in motion a staff directive to fast-track the crafting of the supervisors' own ban ordinance, should Measure B fail. Under current direction it would comply with state law and include nothing more.
Mills states to Clarke Broadcasting, "My district has consistently rejected this activity [cannabis grows] with my election, the rejection of Prop 64, and the rejection of Measure D last fall, particularly Angels Camp, which also has a ban in place and recently rejected a dispensary application."
Mills adds that he plans during Tuesday's board meeting to poll the supervisors to gain a consensus on timeline dates for completing the ordinance. Among the board's cannabis-related agenda items Tueday are approving crop abatements, liens for administrative costs and fines collections relating to five noncompliant grow operations.