Traffic Alert In Downtown Sonora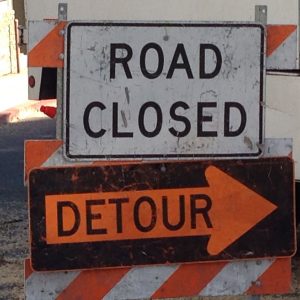 Road closed sign

View Photos
Sonora, CA – Barricades will be posted closing off Linoberg Street on Friday due to construction work related to a new bar opening in downtown Sonora.
The city reports Radetich Construction based in Tuolumne will be shutting down Linoberg between Stewart and Washington streets from 6 a.m. – 5p.m. impacting some travelers morning and evening commute. A barricade with a "road closed" sign will be posted on Stewart Street since Linoberg is a one-way.
The contractor reports crews will be pouring concrete for a retaining wall and a floor slab for the new Sonora Tap Room Bar where the former Cole Video was located. The brick building is on 1 Linoberg Street. The work will require the use of large concrete and work trucks in the roadway, according to the contractor, which was hired by the building owner.
The bar is expected to open sometime in early spring. Motorist are asked to find an alternative route if possible.