High-speed Chase In Tuolumne County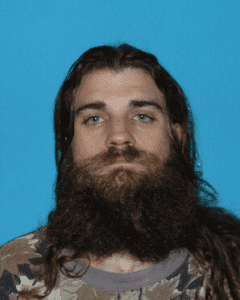 Sean Foster

View Photos
Jamestown, CA – A CHP officer  tried to make a traffic stop  but instead the driver took off prompting a high-speed chase in Jamestown.
The pursuit happened Friday around 8:50 a.m. on 5th Avenue near the Railtown 1897 Historic State Park. CHP officials report an officer noticed that 27-year-old Sean Matthew Foster was not wearing his seatbelt. While the officer attempted to stop Foster, he fled. The chase lasted just four miles with Foster reaching speeds of up to 75 mph, according to CHP officials. He abruptly ended the pursuit, jumped out of the car and tried to run but was immediately captured.
Further investigation found that Foster was driving on a suspended license. A search of the vehicle found ammunition and a BB gun. A records check revealed Foster was a felon and not allowed to have ammunition.
Foster faces charges of recklessly evading, resisting, obstructing, and delaying arrest along with driving on a suspended license, and a felon in possession of ammunition.