Feinstein Requests Answers Following Flynn's Resignation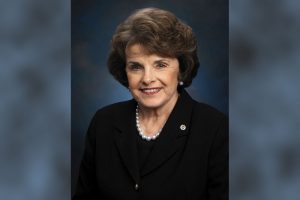 Dianne Feinstein

View Photos
Washington, DC — California's senior U.S. Senator is requesting more information surrounding the resignation of President Donald Trump's National Security Advisor Michael Flynn.
Dianne Feinstein has released a statement through her office that the resignation is "an important first step," but there are a "growing number of questions that must be answered." Flynn resigned after it was revealed that he reportedly misled some White House officials about his conversations with a Russian Ambassador to the US.
The California Senator is calling for an independent investigation into recent communications with Russia. Feinstein says she specifically wants answers to the following questions:
-What else is there to know about contacts between Trump's advisors and Russian officials?
-What actions did the White House take when the Justice Department warned—weeks ago—that General Flynn posed a risk of blackmail by Russian officials?
-Did the White House limit his access to classified documents and briefings and was he still advising the president on national security concerns?
-Did General Flynn act alone or did others connected to Trump know about and authorize his communications with Russian officials, including his discussion of U.S. sanctions?
President Donald Trump took to Twitter this morning in response concerns about communications with Russia. He stated, "The real scandal here is that classified information is illegally given out by 'intelligence' like candy. Very un-American!"