Health Officials Target Tweens For Shots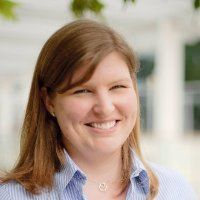 Dr. Liza Ortiz, Tuolumne County Public Health Officer

View Photos
Sonora, CA – While Cupid may be busy shooting love arrows local health officials this week are advocating immunizations for adolescents to help protect them against dangerous diseases.
Tuolumne County's Chief Health Officer Dr. Liza Ortiz says her office is joining with the public health department to promote Feb. 12–18 as Preteen Vaccine Week. She states it is a prime opportunity to remind parents and guardians that preteens need immunizations against whooping cough (Tdap), meningitis, and human papillomavirus (HPV) when they are 11 to 12 years old. Under state law, incoming seventh graders must bring proof of having received the whooping cough shot before starting classes.
"A booster dose of meningitis vaccine is recommended when teens are 16 years old. In addition, a yearly flu vaccine is recommended for everyone six months of age or older – not just preteens and teens," Dr. Ortiz states. She adds, "If you haven't done so already, now is the time to ask your doctor about the three vaccines recommended for your child at their preteen visit, plus a flu shot every year."
Dr. Ortiz points out that under the Affordable Care Act all health plans are required to cover Centers for Disease Control and Prevention (CDC) recommended vaccines for all ages by its Advisory Committee on Immunization Practices (ACIP) without charging a deductible or copayment. For those without that coverage, she advises contacting your health care provider or the health department for information about the Vaccines for Children Program (VFC), which provides no or low-cost vaccines. For more details click here.
Locally, immunizations are available to children eligible for the VFC program on Tuesdays from 1 to 4 p.m. at the health department (20111 Cedar Road North, Sonora). For more details, call 209 533-7401.