Calaveras Shares Storm-related Road Closures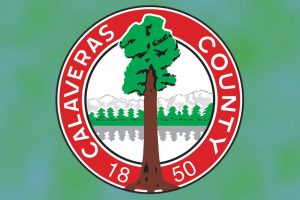 Calaveras County Seal

View Photos
San Andreas, CA — In between the storms, Calaveras County road crews remain busy coping with fresh problems while still attending to January weather-related damage.
In the 2 p.m. hour Wednesday, due to a flooding event, public works temporarily closed Pettinger Road in Burson between Highway 12 and Messing Road. The closure was not expected to last long as the pond there causing the issue was quickly being drained. Messing Road was listed as the temporary traffic detour during that operation.
Public works officials remind motorists traveling through the county that at least four roads remain closed while storm repairs are still being addressed. These are Mokelumne Drive in Arnold, where a bridge washed out; Snow Shoe Thompson in Dorrington; Hawver Road between Mokelumne Hill and Mountain Ranch; also Gwin Mine Road in Paloma.
Tree crews continue to work as weather permits within the Butte Fire burn scar to fell hazard trees. They are currently focused in spots along Mountain Ranch and Railroad Flat roads. Although both remain open to traffic, motorists are advised to be alert for flaggers and one-way traffic controls.