Update: Flood Warning For Tuolumne & Calaveras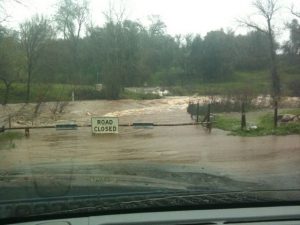 Flood Waters

View Photos
The National Weather Service has issued a Flood Warning for Tuolumne and Calaveras Counties until 9:15 AM Saturday.
Widespread flooding is already occurring across Northern California. Periods of heavy rain will continue this week and flooding will persist even after the rain subsides. Expect flooding threats to linger into Saturday. This warning is an expansion in time and area from the previous warning.
Turn around, don`t drown when encountering flooded roads. Most flood deaths occur in vehicles.
Additionally, a Wind Advisory is in effect for the Mother Lode and the Sierra Nevada for Thursday from 4 AM to 4 PM
Winds of twenty to thirty mph are expected with gusts ranging from forty to fifty mph in the Mother Lode. In the Sierra Nevada, gusts will range from fifty to seventy mph.
Some of the impacts will include downed trees and power outages along with difficult driving conditions, especially for high profile hehicles.
A Wind Advisory means that wind gusts of forty mph or greater are expected. Winds this strong can make driving difficult, especially for small cars and high profile vehicles. Use extra caution.