Welfare Check Snares Two On Multiple Charges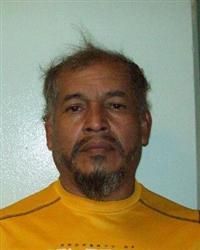 Enrique Santamaria, TCSO Booking Photo

View Photos
Sonora, CA – A felon and a friend both wound up in trouble without even leaving home law enforcement officials say.
Initially cued by worried family members of a woman they had not seen in several days, Tuolumne County deputies were dispatched to check out a Sonora residence in the 21000 block of Madre Drive. Arriving there just after 11 Friday night, they made contact with the homeowner, Enrique Santamaria, 56, and Johnathan Shrader, 30. They also found the woman at the residence although she was later released.
According to Sheriff's spokesperson Sgt. Andrea Benson, a records check of a 1992 black Toyota pickup truck parked outside of the residence determined that the vehicle had been reported stolen.
As a convicted felon who is on searchable probation, Santamaria was obliged to submit to a personal and home search. Sgt. Benson states that deputies subsequently found a number of incriminating articles; among them, heroin; methamphetamine; a scale; several bottles of pills; ammunition and a rifle.
Too, she says, the key and an ignition part to the stolen truck were both found in Shrader's belongings so he was arrested and booked into the Tuolumne County Jail on charges of vehicle theft and possession of a stolen vehicle. Santamaria was subsequently booked for possession of a controlled substance as well as felon in possession of a firearm and ammunition.