Sonora City Council Will Vote On Linoberg Study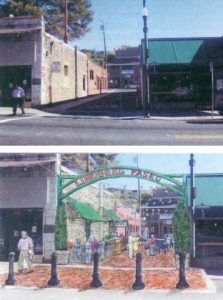 Pedestrian Paseo Proposed For Linoberg Street

View Photos
Sonora, CA — The Sonora City Council will decide Monday whether to fund a study looking at the impacts of permanently closing Linoberg Street between Washington and Stewart streets.
Part of the Vision Sonora Plan includes utilizing Linoberg Street as a "pedestrian paseo." The Vision Sonora Committee is requesting that the city fund a study looking at the potential traffic impacts. The City Council will decide whether to pay KD Anderson and Associates $5,200 to conduct the study and review.
In addition, the Council will discuss the possibility of setting a second public workshop regarding marijuana rules and regulations. The council held an initial workshop on January 23 and determined it would like additional time to garner public input on the topic.
Also of note, the council will swear in the new interim Police Chief, Michael Harden. The meeting will start Monday at 5pm at City Hall.